WilmerHale Women
WilmerHale's women lawyers deliver exceptional results as trusted advisors to our clients while providing leadership within the firm and the profession at large.
WilmerHale Women: Trial Lawyers
More than 100 of the firm's women lawyers have trial experience. We present to you women partners who have led high-stakes trials and offer you the chance to learn about some of the victories in which their focus, dedication and years of practice have made the difference.
WilmerHale Stands for Equal Justice
Since its earliest days, WilmerHale has been guided by an unwavering commitment to the pursuit of equal justice.
For Prospective New Associates
We are committed to attracting an exceptional and diverse group of lawyers and law students. This progress is reflected in the composition of our partner, counsel and associate ranks, but begins with our summer associate program.
Diversity, Equity and Inclusion Contacts
Recognition
Corporate Equality Index 100% Rating

Human Rights Campaign Foundation

2009–2022

Mansfield Plus Certified

Diversity Lab

2018–2023

Best Law Firm for Women

Seramount/Working Mother

2007–2023
For the third year, The Diversity & Flexibility Alliance recognized WilmerHale as "Tipping the Scales" for having 50% or more women in its 2023 US-based new partner class.
The Leadership Council on Legal Diversity (LCLD) honored WilmerHale with its Compass Award in 2021-2023 and named the firm a Top Performer in 2021 and 2022, recognizing the firm's active commitment to LCLD programs and the organization's mission to create a truly diverse US legal profession.
WilmerHale was named to Bloomberg Law's second annual Diversity, Equity and Inclusion Framework in recognition of the firm's strong commitment to advancing inclusivity.
WilmerHale was recognized among the top firms in The American Lawyer's 2022 Diversity Scorecard, which shows the greatest annual increase in the percentage of minority attorneys in the industry since 2001.
In its 2021 Social Impact Leader survey, Law360 ranked WilmerHale among the top three law firms for its socially responsible business practices.
WilmerHale ranked fourth in The American Lawyer's 2022 A-List, which marks the 19th year that WilmerHale has been listed and the firm's seventh consecutive year in the top ten. This prestigious list highlights the top 20 law firms in the nation that excel in diversity, associate satisfaction, compensation and pro bono.
The Minority Corporate Counsel Association (MCCA) in 2023 awarded WilmerHale the MCCA Approved 2023 GOLD Seal in recognition of the firm's commitment to advancing diversity, equity and inclusion. In 2021, MCCA ranked WilmerHale "top scoring" in its inaugural Diversity Scorecard. The firm was one of 20 law firms in the 501+ lawyers category to receive the ranking.
WilmerHale was recognized on the 2021 and 2022 ChIPs Honor Roll, which recognizes firms that place highly on a series of diversity benchmarks for law firm leadership and across practices.
The Leadership Council on Legal Diversity (LCLD) recognized WilmerHale with 2021 Top Performer and the 2021 Compass Awards in recognition of the firm's active commitment to LCLD programs and the organization's mission to create a truly diverse US legal profession.
In Law360's 2021 Diversity Snapshot, WilmerHale placed fifth out of 65 peer firms for its high representation of minorities in the equity partnership and 8th for its portion of minority equity partners, nonequity partners and associates. In Law360's 2021 Glass Ceiling Report, WilmerHale placed fourth out of 66 US law firms with the greatest overall representation of women.
WilmerHale's Diversity, Equity and Inclusion Department was named a recipient of the third annual Diversity Team Award in a 2021 quarterly edition of Profiles in Diversity Journal.
The firm was named among the Top Firms for Gender Equity & Family Friendliness by Yale Law Women, an organization which seeks to advance the status of women and traditionally underrepresented gender identities at Yale Law School and in the legal profession at large. WilmerHale has regularly been recognized on Yale Law Women's top firms for women and family lists since 2006.
The Center for Legal Inclusiveness (CLI) recognized WilmerHale with its 2021 Law Firm/Legal Department Inclusiveness@Work Award. CLI gives the award to one firm or department each year in honor of its efforts to advance diversity, equity and inclusivity in its workplaces and community.
For the ninth consecutive year, in 2021 WilmerHale was again named a Top Women-Led Business in Massachusetts by The Boston Globe and The Commonwealth Institute.
WilmerHale earned a 100 percent rating in the Corporate Equality Index for the 14th consecutive year in 2022, based on the annual Human Rights Campaign Foundation survey to identify the best places to work for LGBTQ equality.
ChIPs and Diversity Lab named WilmerHale a 2021 Inclusion Blueprint Champion. WilmerHale is one of 20 firms to obtain champion status based on the Inclusion Blueprint survey, a collaborative assessment that measures inclusion and diversity at the leadership and practice group levels. The firm was previously named a top-scoring firm in 2019.
PracticePro recognized WilmerHale with its 2020 Diversity Leadership Award, which highlights law firms that are actively working toward a more inclusive and diverse legal profession.
Women in Law Empowerment Forum awarded WilmerHale the Gold Standard Certification Award for the seventh time in 2022 for the firm's dedication to women in leadership roles and commitment to equal compensation.
WilmerHale was recognized by Get Konnected! as a Diversity & Inclusion champion for leading the way in promoting and advancing diversity and inclusion in the legal community.
The Washington Post named WilmerHale among the Top Workplaces in 2022, marking the ninth consecutive year that the firm has made the list.
Law360 listed WilmerHale as a "Best Firm for Women and Minority Attorneys" for the second year in a row in 2018 and ranked the firm of only two large firms to have above average representation at all levels in terms of both race/ethnicity and gender on its Glass Ceiling Report and Diversity Snapshot. Law360 also listed the firm as a "ceiling smasher" for the second year in a row based on the percent of women equity partners.
Dell Technologies' awarded WilmerHale the Legal Diversity Award in 2017 and 2021, given annually to one of Dell's partner law firms that excels at embracing and promoting workplace diversity. Selection was based on the overall diversity and inclusion strategy, the critical role of diversity programs and the Women's Leadership Initiative, and key metrics related to recruiting, advancement, and leadership.
TIAA selected WilmerHale as a recipient of its Diversity & Inclusion Award in 2017 for the firm's efforts to recruit, develop and promote diverse lawyers.
The National Asian Pacific American Bar Association awarded WilmerHale its Law Firm Diversity Award in 2017, which recognizes firms that actively, affirmatively, and consistently recruit, retain, and promote Asian Pacific American lawyers to equity partnership and firm leadership.
Diversity at WilmerHale: "It Makes Us Better Lawyers"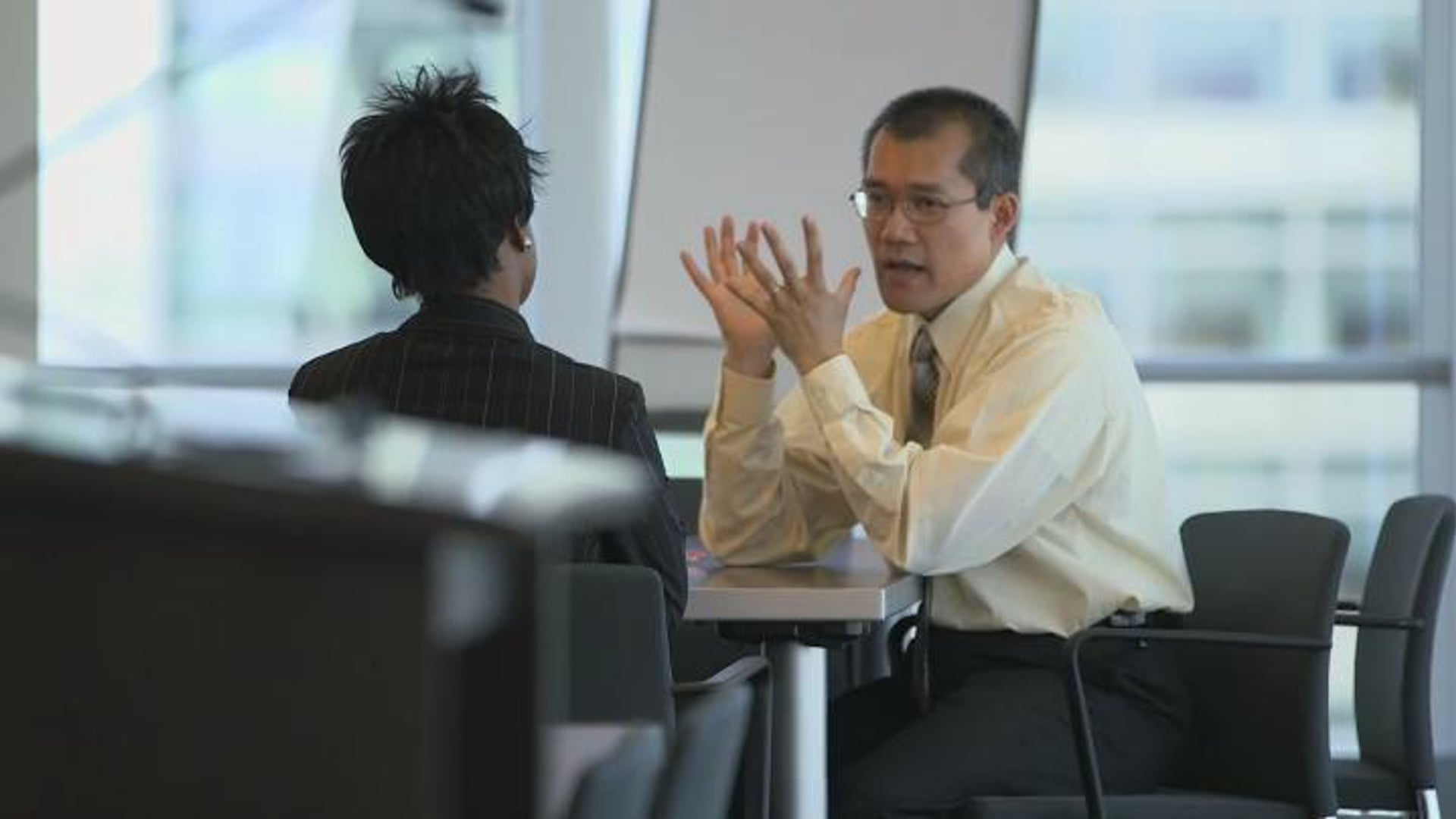 We are committed to fostering an environment that embraces each individual's unique background, experience and perspective. Our goal is to reflect the diversity of our clients and the communities in which we practice. We achieve this by recruiting talented and accomplished lawyers, providing them with resources to enhance their professional development, and helping them reach their full potential. A commitment to diversity is one of WilmerHale's guiding principles.